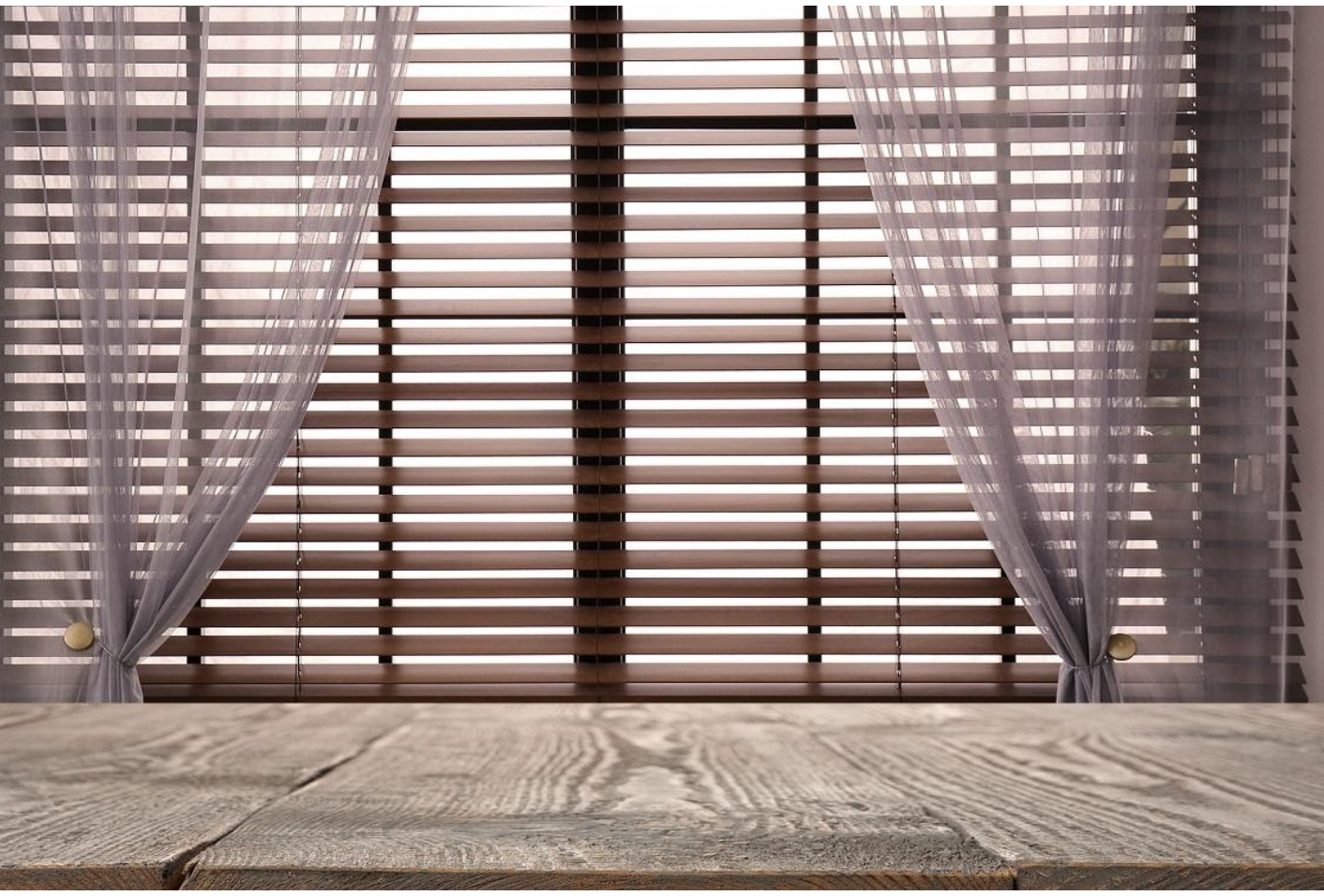 A popular choice among buyers, natural timber window blinds offer a classic appearance and a glow of warmth to any home setting. If you're looking for beautiful window blinds to incorporate into your home design, consider the benefits of natural window solutions (such as wooden venetian blinds and shutters) listed below!
1. Durability
With harsh UV rays beating down on them constantly, not to mention the possible wear and tear caused by playful pets, it's important to invest in window blinds that are made to last. At NZ Blinds, we have sturdy natural wood blind solutions to suit every need.
For example, our Marupa venetian blinds are manufactured from premium Marupa (Simarouba amara) timber, which is a highly durable, lightweight timber. Every slat for this blind is coated with a protective layer UV coating to ensure buyers years of beauty and useability.
2. Light Weight
Natural wood treatments are not only durable but can also be surprisingly lightweight – which makes them easy to hang, lift, and lower! Lightweight wooden blinds can be an especially appealing design option for older homeowners or seniors who live independently and need to be able to lift and lower their blinds with no problem.
3. Textured
When it comes to beautiful texture, there's nothing quite like the feel and look of natural wood. The unique texture and grain of natural wood can be hard to replicate in artificial alternative materials. If having natural timber décor is important to your aesthetic, then wooden blinds are an excellent way of bringing natural timber into your design.
4. Versatility
Wooden blinds can be a versatile option to consider for many areas of the home. With multiple slat sizes available and adjustable blind measurements, wooden blinds can be adjusted to suit most rooms in the house. They can also be used to compliment small and large window frame designs.
5. Beautiful Stains & Colours
Are you interested in vibrantly painted blinds or blinds with beautiful natural stains? If so, timber blinds can be the perfect solution.
In our collection, wooden blinds are available in a wide range of designs and colours, making them extremely versatile. You can easily customise your blinds to match their interior or make their window covers stand out as beautiful statement pieces – whichever you prefer.
So, no matter your preference, there's sure to be a wooden blind style to suit your home!
Explore our range of natural high quality window solutions
As a provider of quality blinds online throughout New Zealand, we stock a wide range of blind designs to suit every taste and preference. Our wooden venetian blinds are elegant and classic, and they continue to sit at the top as a bestseller amongst our collections.
If you're interested in the timeless appearance and effortless nature of wooden blinds, explore our collection online today! You can also get in touch with us to request your free blind samples to see our quality blind material for yourself.