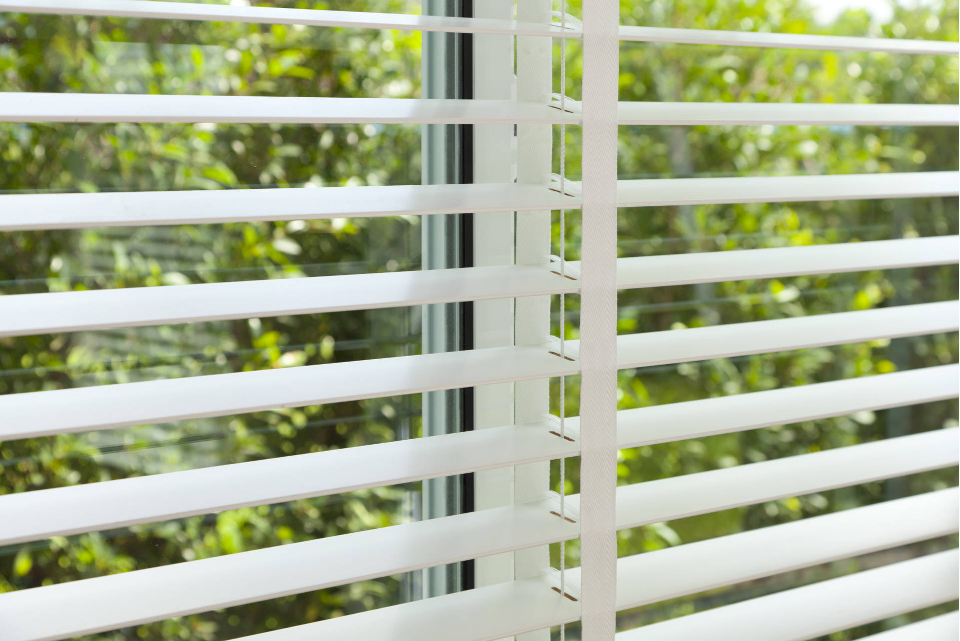 Choosing the right window coverings for your new or existing home can be a difficult decision to make. Venetian blinds are a versatile, adjustable, and affordable option to consider. NZ Blinds are your number one supplier of Venetian blinds online in NZ, and today we will run you through the many benefits of Venetian blinds.
Light Control & Privacy
One of the key benefits of Venetian blinds is the unparalleled control the homeowner has for adjusting light levels and privacy. The rotating blinds allow you to change the degree to which light can enter the room at the exact level you desire.
For example, if you want to watch a movie, you could close the blinds entirely and give the room movie theatre light levels. Alternatively, if you want to have a summer brunch, you could open the blinds up wide to flood the room with natural light.
Venetian blinds are also great for privacy, as when they are entirely closed, they completely restrict views through the windows. Even when they are partially open, they can still block people from looking into your home from the outside.
Keep the Home Ventilated
There are very few window covering options that provide the climate-controlling features of Venetian blinds. Thanks to their tiered design, Venetian blinds allow breezes to blow through on a summer's day while still allowing you to adjust light levels with the rotating feature. This can be particularly beneficial in bedrooms where you want some airflow but also value privacy while sleeping. They are also great for indoor patios where you can enjoy that extra airflow on a scorching hot day.
Durable and Low Maintenance
Venetian blinds are also incredibly durable. Typically constructed from a hard material like aluminium or faux wood, Venetian blinds will last a long time in a variety of environments.
In rooms such as kitchens or bathrooms where splashing and moisture can be an issue, Venetian blinds are resistant to the excess moisture. If Venetian blinds get splashed on, it is simply a matter of wiping them down with a cloth, and that's it! The same rule applies if they are installed in a study and are getting dusty — simply wipe them down and you're done.
Affordable and Customisable
Another benefit of Venetian blinds is their customisable aesthetics. You can choose from a variety of materials such as aluminium, faux wood, and real wood Venetian blinds. You can also choose a colour and texture to suit your home's visual style, from indigo aluminium to Phoenix Wood Cherry.
Relatively affordable, Venetian blinds are a great option for all households that need a dynamic and adjustable window covering that won't break the bank. To browse prices, you can visit NZ Blinds to find a price point that will suit your needs.
Shop Blinds Online in New Zealand
To learn more about how Venetian blinds can enhance your home and lifestyle, contact NZ Blinds. Our friendly team will be delighted to help you outfit your home with quality Venetian blinds. Shop our online store today!