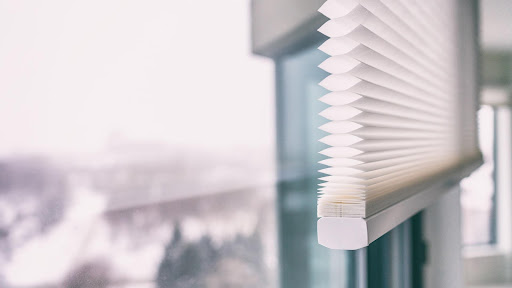 Honeycomb blinds feature a unique cellular structure and are an attractive window covering option well known for their insulating properties. Available in light filtering and room darkening options, honeycomb blinds can improve thermal insulation and energy efficiency in homes during summer and winter.
Similar to any other window blind option, honeycomb blinds should undergo regular cleaning to retain their stunning appearance and functionality. It's important to reach every nook and cranny for efficient cleaning. We discuss handy tips on how to clean honeycomb blinds and keep them as gorgeous as the day you got them.
Remove Dust
Easily wipe away any dust build-up on the exterior with a duster or dry microfibre cloth, which is ideal for attracting loose dust and debris. Gently loosen dust and dirt by working on your blinds from side to side, starting from the top and working downwards. You can also use a cloth dampened with warm water and detergent to clean the track and fittings before drying them thoroughly with a clean cloth.
For stubborn dust particles, use a vacuum fitted with a brush attachment, repeating the sweeping motions from earlier and working your way from top to bottom. Carefully position your vacuum on a low suction to prevent disfiguring the honeycomb blinds.
Tackle Trapped Debris
The cellular structure of honeycomb blinds can cause dirt or bugs to become trapped in the inner sections. Use a can of compressed air to blast out debris while holding a piece of cloth at the other end to catch the expelled material. Alternatively, you can use a blow dryer, taking care to place it on the lowest setting, as hot air can warp the shades.
Spot Clean
If your honeycomb blinds are severely stained or dusty, a simple wipe-down and vacuum might not be sufficient.
We do not recommend removing your honeycomb blinds and submerging them in water for a wash; this will destroy the integrity and structure of your honeycomb blinds and could permanently warp them. Use a cloth dipped in a solution of mild detergent and lukewarm water to dab at stained spots, ensuring it is mildly damp instead of soaking wet. Dab gently without rubbing forcefully, as this could cause your honeycomb blind fabric to pill.
If you notice the appearance of mould, you can clean honeycomb blinds using a simple solution of one part white distilled vinegar and one part water before exposing the blinds to bright sunlight until dry.
Invest in an Attractive and Versatile Window Blind Option
Frequent maintenance with a weekly dusting and thorough wipe down every month will ensure your honeycomb blinds look stunning and provide optimum insulation for a long time.
At NZ Blinds, we offer attractive and functional honeycomb blind options. Made to last with a range of stunning fabric and colour choices, choose from corded or cordless options for a customised window covering solution. Our guide on how to clean honeycomb blinds will help ensure the longevity of your window coverings, keeping them looking gorgeous for longer. Start your purchasing journey and shop for blinds online in NZ now!