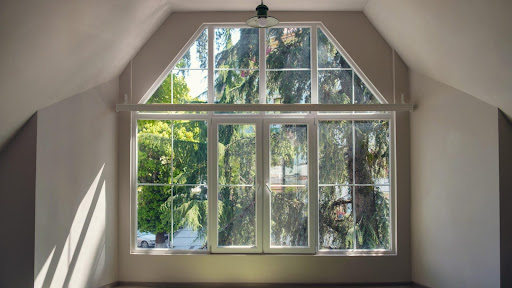 Finding suitable blinds for skylights and bay windows can be challenging. While these windows look great and add character, the covering must look good and function well without compromising the window's uniqueness. At NZ Blinds, we provide custom-made blinds that can suit a wide range of unconventional window shapes. No matter the size or shape, we can help you find stylish blinds for bay windows and skylights with our recommendations below!
Window Types
Angled, Arched, and Circular Windows
Oval and circular windows or those with rounded edges can clash with regular straight mounts in most window blinds, while arched and angled windows may sit at a slant and will require specialised coverings to fit the slope perfectly. Shutters and vertical blinds are the best options for sloping windows, while some Venetians may be suitable.
Bay and Corner Windows
These window types feature multiple glass panels clustered together and angled outwards for increased natural light and a more panoramic view. They are an elegant feature of any house, especially when paired with a high-quality window covering. Bay windows suit all types of blinds, so there are plenty of options for you to choose from.
Skylights
A skylight is a roof window that provides amazing natural light during the day. Skylights typically receive significantly more light than traditional, vertical window types due to their position on the ceiling. However, these windows can also bring unwanted heat in summer or cold air in winter. Honeycomb blinds are the most suitable option for skylights due to their fantastic insulation properties.  
Window Blind Solutions
Plantation Shutters
One of the most versatile blinds options, plantation shutters, can be used for windows with rounded edges, arched, and hexagon windows. The panel structure can be adjusted to suit the frame, making these blinds perfect for retaining the original shape of unconventional windows while enhancing their attractiveness.
Vertical Blinds
Vertical blinds are great for ranch sliders or longer windows. Their elegant look will add a beautiful, dramatic effect to your space while enhancing the height of your windows. Vertical blinds are particularly well suited to commercial spaces and offer a high level of light and privacy control. They also require minimal maintenance, making them a practical option for higher windows that are hard to reach.
Roller Blinds
A highly versatile option, roller blinds can be mounted to individual window panels in corner windows. Choose from different blackout and sunscreen fabrics for a customised solution to suit your desired light and privacy levels.
Honeycomb Blinds
Like roller blinds, honeycomb blinds are a customisable option that can be mounted to individual window panels. Due to their unique cellular structure, these blinds offer added insulation and are an attractive option that can help improve the thermal properties of your windows. Choose from light filtering and darkening options to suit your desired lighting needs.  
Order a Custom Blind Solution from NZ Blinds
NZ Blinds is New Zealand's leading online blinds store. With our wide array of customisable options, we make customising blinds for skylights and bay windows easy. We also have an excellent selection of blind accessories and parts to keep your blinds well-looked after, including chain jointers, extension brackets, and more. Start your order with us today; browse our blind options online to find the best solution for your needs.